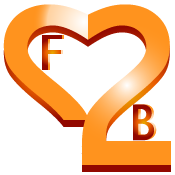 Feet2Beat Reviews…
Thanks for the free track – I now know what my steady BPM running speed is, can't wait to hear more new tracks at my pace. 
Gillian, West Yorkshire, England.
I love these tracks, they sound great on my Sansa SanDisk player and even the cover-art shows on the small screen. Top marks for some Top Tunes! 
Nick, Brighton, England.
I am just returning to training after an injury; being able to pick my favorite tracks at a lower tempo are just what I need to build my fitness back up. Pure genius! 
Kath, North London, England.
Just got back from Spain; running to your track 'Antibodies' was a dream. The track mood fitted the scenery perfectly and because of the heat, your minute audio markers SOON became water drinking markers LOL. Great tracks Feet2Beat…Thanks! 
Brian, Cardiff, Wales.
These 5 minute tracks are just what I needed. The music is so easy to listen to but has such a driving force at the same time. You have a great variety of sounds for each track, you've got me buzzing about keeping fit again. Thanks from Bonnie Scotland. 
Richard, Kilmarnock, Scotland.
I have just got to say, the more you listen to these tracks the more unique they sound. I have worked out to many mixes and so called keep fit tracks in the past, but these tracks keep you working with their driving steady beats. Some tracks remind me of film music – awesome! Thanks a lot.
David, Devon, England.
Wow! Mis2erBond, what a track – fantastic! I use the 100BPM + 130BPM version in the gym and I trail run to the 160BPM version. I have lost 12lbs in 3 weeks and all for £3 of your tracks. Thank you, Feet2Beat!
Mark, London, England.
Just started using your songs; at last proper music for sport, all at the same volume and no annoying vocals or unneeded coaching voices. The beats drive you from the start to the finish, what more can I say? Thanks!
Big John, Wolverhampton, England.
These tracks are just what I was looking for, it's like having my own personal trainer in my pocket, but without the huge expense! Thank you soooo much!
Michelle, Bury, England.
I have just run to Sky2roopers 150BPM on a loop and I knocked nearly 4 minutes off my usual time. These tracks really work! Cheers, Feet2Beat.
Toni, Saltcoats, Scotland.
Thanks to your unique tracks, my dog and I now power-walk and we are both looking and feeling much fitter. Thank you!
Irene, Kent, England.
Thank you, Feet2Beat, my wife has dusted off the exercise bike and we both use it every night thanks to your great tracks.
Frank & Joan, Birmingham, England.
Each Feet2Beat track is a great 5 minute mini workout; I can not wait for more releases.
Gordon, Cardiff, Wales.
I have just run my fastest mile ever! Love the minute marker guides that let you know how long you've been running. Great touch to a great product!
Claire, Southampton, England.
Your tracks quickly put me in the zone!
I use all three BPM speeds from low to high which covers all my workouts! Magic tracks & website!
Tony, Midlands, England.
I noticed an improvement straight away! Each track helps me focus; I know what BPM I am working out to and how many minutes I have worked out for. Great stuff!
Stuart, Ayrshire, Scotland.
I didn't think those hills would get any better, I am now more motivated to carry on thanks to your beats. Bravo!
Julie, Wakefield, England.
I'm a pro-runner but I also purchased the slower tracks which are ideal for my cardio gym work out. Really glad I found this website. Thank you, Feet2Beat.
Dave, Stratford, UK.
Thank you to all our customers and their reviews and continued support! – F2B.